Family Friendly Whitewater Rafting in the Great Smoky Mountains
Captain Your Own Boat
River rafting on the Tuckaseegee is self-guided allowing your group or family to go at your own pace not led down the river at a pace dictated by scheduling demands. This allows time to stop enjoy the views and step back from the often hectic pace of life (Reservations Recommended).
Guided Trips
Guided whitewater rafting trips are available for those who need extra help or attention floating down the river. With prior reservation, we would be happy to arrange for a guide to accompany you and your group during your river adventure. Please give us a call to reserve a guide.
Variety of Rafts
We offer a variety of rafts for a family-friendly whitewater adventure! Choose one that best fits you or your group. Water levels vary depending on the time of year. During the times of high water, a raft offers a more stable platform for floating down the Tuckaseegee River.
Whitewater Rafting, Extreme Tubing, Kayaking and more on the Tuckaseegee River!
We're your float trip and tubing destination on the Tuckaseegee River in the Great Smoky Mountains. There is no better location in the Southeast to go rafting with your kids.
River trips start from our Outfitters at Barkers Creek Crossing 3 miles North of Dillsboro (NC 28725) on hwy 74 & 441. We issue equipment and do our pre trip briefing at the Outfitters. The Outfitters location is where you park your car and return to at the end of your trip. After your trip visit our store for outdoor equipment, t-shirts, snacks, and more. The Tuckaseegee Outfitters also offers clean restroom facilities for customers. Your 5 mile trip down the river from Dillsboro ends at our Outfitters so no 2nd. bus ride in wet clothes to your car.
Tuckaseegee Outfitters
4909 Hwy 74 Whittier NC 28789
Directions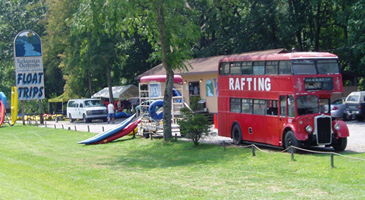 The River
The Tuckaseegee is part of the Tennessee River Valley, its water eventually flows into the Mississippi River and on down to the Gulf of Mexico. Located in the western part of North Carolina flowing through a scenic mountain valley and several quaint mountain communities.
While warmer than some of the other dam controlled rivers in the area, the Tuckaseegee usually runs about 70 degrees in the summer months.
Whitewater Tubing (Mild)
Take a relaxing ride down a calmer section of the river. Join us for a family-friendly tubing experience.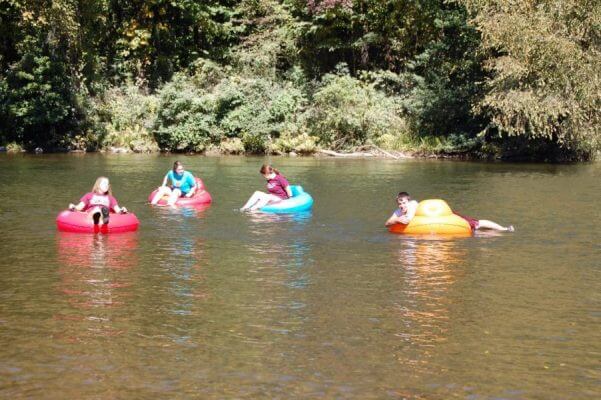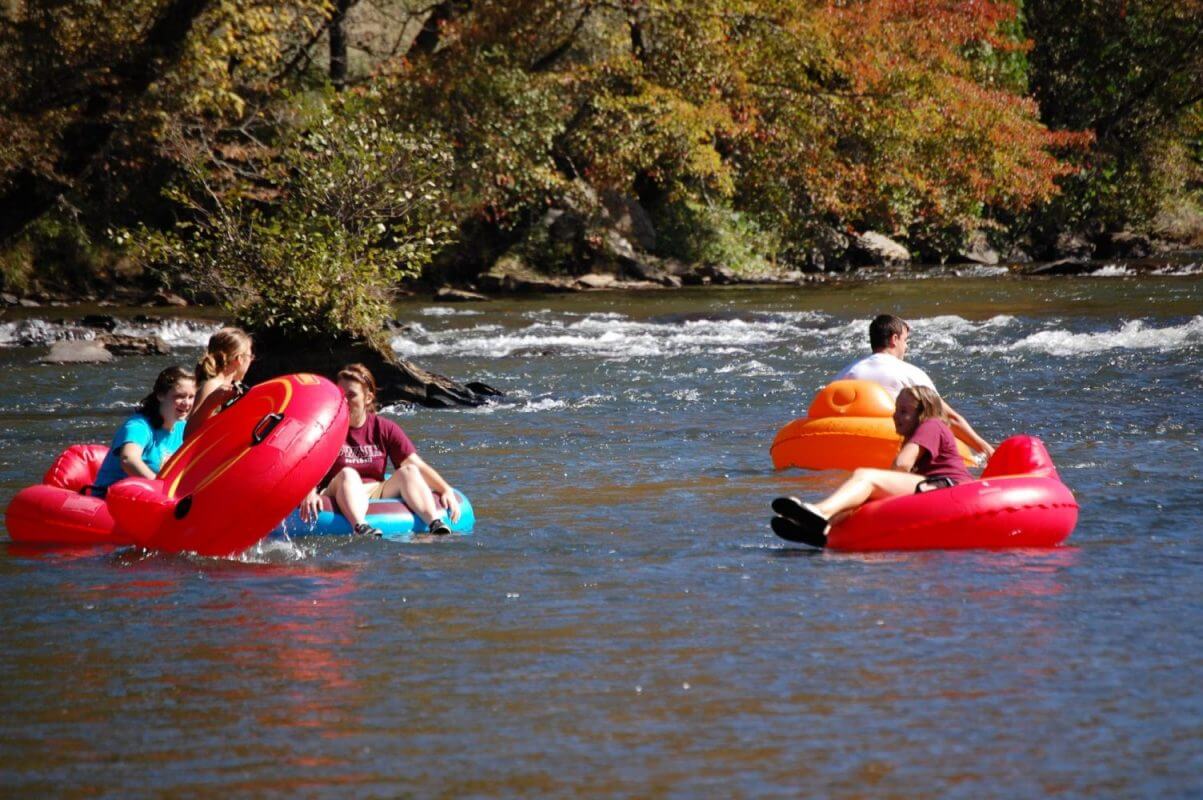 Whitewater Tubing (Extreme)
Feeling up for a challenge? Float down the river in class I and II rapids.
Whitewater Tubing (Extreme)
Looking for something a little more exciting? Float down the Tuckaseegee River in class I and II rapids.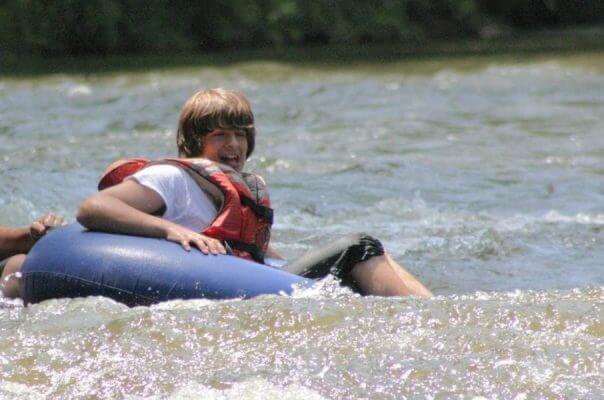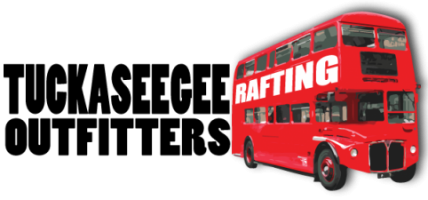 Whitewater Rafting in the Great Smoky Mountains
Tuckaseegee Outfitters
4909 Hwy 74 Whittier NC 28789